Privacy Policy
Published: 1.1.2023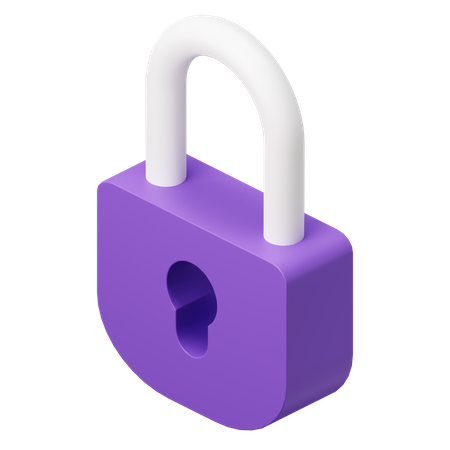 General
The information on this website has been composed with great care. However, nftzenmaster.io is not liable for any direct or indirect damage that may arise from the use of the presented information.
Information
The information contained in this website is for general information purposes only. The information is provided by nftzenmaster.io and while we endeavour to keep the information up to date and correct, we make no representations or warranties of any kind, express or implied, about the completeness, accuracy, reliability, suitability or availability with respect to the website or the information, products, services, or related graphics contained on the website for any purpose. Any reliance you place on such information is therefore strictly at your own risk.
In no event will we be liable for any loss or damage including without limitation, indirect or consequential loss or damage, or any loss or damage whatsoever arising from loss of data or profits arising out of, or in connection with, the use of this website.
Advertising
nftzenmaster.io does not represent or endorse the accuracy or reliability of any of the information, content or advertisements contained on, distributed through, or linked, downloaded or accessed from any of the services contained on this website nor the quality of any products, information or other materials displayed, or obtained by you as a result of an advertisement or any other information or offer in or in connection with the service.
By clicking on any of our advertiser links, you will leave nftzenmaster.io. The website you will go to is not endorsed by nftzenmaster.io or any of its associated Web channels. nftzenmaster.io does not endorse the content of any third-party website. nftzenmaster.io is not responsible for the content of links, third-party sites, sites framed within the nftzenmaster.io site or third-party advertisements, and does not make any representations regarding their content or accuracy. Your use of third-party websites is at your own risk. nftzenmaster.io does not endorse any product advertised on the nftzenmaster.io.
You hereby acknowledge that any reliance upon any information shall be at your sole risk. nftzenmaster.io reserves the right, in its sole discretion and without any obligation, to make improvements to, or correct any error or omissions in any portion of the service. We also reserve the right to remove any ad from the site that we deem intrusive or inappropriate without any obligation.
The service and the information herein are provided by nftzenmaster.io on an "as is" basis, And nftzenmaster.io expressly disclaims any and all warranties, express or implied, including without limitation warranties of merchantability and fitness for a particular purpose, with respect to the service or any information and products. In no event shall nftzenmaster.io be liable for any direct, indirect, incidental, punitive, or consequential damages of any kind whatsoever with respect to the service, the information and the products.
Forms
On nftzenmaster.io you may find a number of forms now and then. Data from the completed forms are collected by NFT ZenMaster and will not be shared with any partner, affiliate, author or other third parties. If you participate in polls your information will not be traced back to your personal information. If you are, however, asked to fill in personal information like in the contact form, this is explicitly requested in the form.
(External) Links
Through this website, you are able to link to other websites which are not under the control of nftzenmaster.io. We have no control over the nature, content and availability of those sites. The inclusion of any links does not necessarily imply a recommendation or endorse the views expressed within them.
Comments
Comments are currently disabled
Giveaways
RULES: Contestants must be at least 18 years of age or older as of date of entry. Each prizewinner must supply Infographics Archive with his/her legal name.
Neither Infographics Archive or sponsors may be held liable for any warranty, costs, damage, injury, or any other claims incurred as a result of usage of any winners of a prize once possession has been taken of the product by winner.
If the specified prize becomes unavailable due to unforeseen circumstances, Infographics Archive may substitute a prize of like or equal value. By entering the Contest, you agree to these Official Rules.
Entries by following and not retweeting or otherwise will not be considered eligible entries.
Availability
Every effort is made to keep the website up and running smoothly. However, nftzenmaster.io takes no responsibility for, and will not be liable for, the website being temporarily unavailable due to technical issues beyond our control.
Rights
All rights, including copyright and database rights, in the website are owned by or licensed to nftzenmaster.io. The information on this site is intended solely for use of the visitor.
Re-use of data with the aim of gathering addresses is not allowed. The user may not copy, download, distribute, publish (including by electronic means) or frame the content in any way, without prior written consent from nftzenmaster.io.
Google
We use advertising companies to serve ads. These companies may use information (not your name, address, e-mail address or telephone number) about your visits to this blog or other websites to supply ads about goods and services of interest to you.
Google Analytics
"This website uses Google Analytics, a web analytics service provided by Google, Inc. ("Google"). Google Analytics uses "cookies", which are text files placed on your computer, to help the website analyze how users use the site. The information generated by the cookie about your use of the website (including your IP address) will be transmitted to and stored by Google on servers in the United States . Google will use this information for the purpose of evaluating your use of the website, compiling reports on website activity for website operators and providing other services relating to website activity and internet usage. Google may also transfer this information to third parties where required to do so by law, or where such third parties process the information on Google's behalf. Google will not associate your IP address with any other data held by Google. You may refuse the use of cookies by selecting the appropriate settings on your browser, however please note that if you do this you may not be able to use the full functionality of this website. By using this website, you consent to the processing of data about you by Google in the manner and for the purposes set out above."